All I can say, as a practicing Catholic, is, Wow. Pope Francis is a true pastor at heart, "eager to love and be loved" as Fr. James Martin writes. And the fact is, he didn't say anything out of line with the teachings of the Second Vatican Council. I see more of a change in emphasis than doctrine. If you see the Catholic Church as a community of pilgrims seeking "an invitation to encounter a person: Jesus Christ", well then, you might hear hints of "aggiornamento" and St. Pope John XXIII (not to mention St. Francis of Assisi). I certainly do.

Related articles
CNN Belief Blog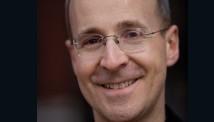 Opinion by the Rev. James Martin,Special to CNN
(CNN) — Here at America magazine, we've been anticipating the exclusive interview with Pope Francis for Jesuit journals worldwide for weeks.
We've lived with the 12,000-word article we've titled "A Big Heart Open to God," and, in a sense, with the pope over these last several days.
So let me suggest what I feel to be the most important parts of this remarkable interview. To focus, I'll highlight a few quotes and unpack them.
View original post 1,025 more words